ABOUT US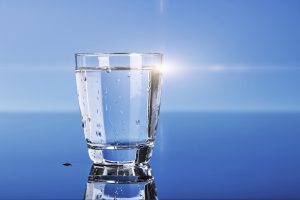 Built on an unconventional view of 'real disruption', Home Pure has come up with an original and safe solution for purifiers and other family unit apparatus. Sole concept of Home Pure is making lives more significant and pure.
Mr. Amarnath Yadav & Ashish Singh Launched Home Pure in 2012 at Lucknow an ISO 2001-2008 Certified Company Home Pure is already among the most trusted and loved household devices in this industry and the challenging innovations are being supported by patented technology that has taken a quantum leap in product novelty and smart consumer interface. After the successful range of water purifiers, Home Pure has taken a step forward and has now launched its range of water purifiers with the latest HomePure technology.
Mission
With the ambition of bringing 'fresh' side of everything in the operations as well as business, Home Pure has always tried and succeeded in weaving a fresh outlook to business and lives.
Passion
The most valued endeavor for Home Pure is bringing purity to lives of all its consumers, and hence building up a place for its own that disrupts the domination of multi­nationals.
Company Principles
With the conception of substantial disruption, we strive to challenge and disrupt the category with our own innovations.We aspire to bring relevance and change in society through our products and their excellence in the category of purifiers.With the increasing pollution, the purifiers have turned from a luxury into a necessity, and we seek to do everything to make the necessity comfortable and reachable.
Buyer Ideals
Our yearning, for bringing freshness in everything around us, has inspired us to be a revamp in this industry. Hence, seeking love from every consumer of ours.We push ourselves to let our consumers 'Breathe Fresh', 'Drink Fresh' and hence, 'Live Fresh'.We take honor in visualizing ourselves as change factor and hence we continuously innovate new ways to change your lives a tad bit each time.